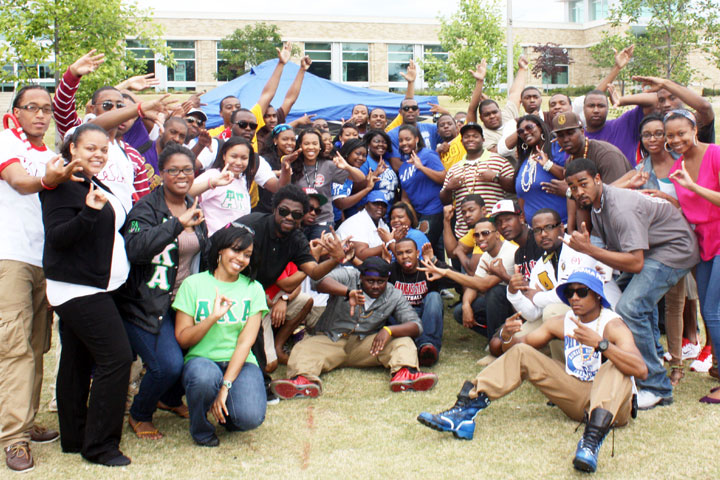 When I considered fraternity life, I took my decision seriously.  I took in the history of each organization and I matched how the chapters on campus supported their respective national organizations. As a result, I have always loved my fraternity. I have even served as a chapter president on both the undergraduate and graduate levels, and I speak on campuses to help fraternity and sorority members identify how to use their letters for career success.
Any student who is serious about Greek life can use the power of technology, a little research, and good ol' human intuition to pick the fraternity or sorority that is right for him or her. Note that it is not about picking the best Greek-letter organization, it is about picking the best Greek-letter organization for you.  Here are five tips to make the best choice.
READ.
Your first stop should always be the web site of the national organization to read history, understand the mission, and read about the policies and initiatives of each organization. When considering National Pan-Hellenic Council (NPHC) or "Divine Nine" organizations, visit the web sites for the fraternities:  Alpha Phi Alpha, Iota Phi Theta, Kappa Alpha Psi, Omega Psi Phi, and Phi Beta Sigma. Here are the links for the sororities:  Alpha Kappa Alpha, Delta Sigma Theta, Sigma Gamma Rho, and Zeta Phi Beta. Also, do an internet search on each organization to see the latest news stories on each one.
Know who you are. 
NPHC organizations are strong because of strong individuals. Knowing your personality will help you understand how you can best contribute to the fraternity or sorority of your choice. Knowing yourself can also help you figure out which organization meshes best with your values. Find out if your career center offers personality tests or simply do an internet search for free personality tests.
Be a student first.
All NPHC organizations have academic criteria. Without the proper grades, you may as well not even attend an interest meeting. The students with the highest GPAs get the most favorable looks from selection committees because it is clear that those students are taking care of business where it counts most.
Meet the Greeks.
 
When you speak to members, interview them and go beyond basic questions. Ask them what their organizations' missions mean to them and for examples of how they have seen brotherhood or sisterhood displayed. Also, ask them how their respective organizations are contributing to their development inside and outside the classroom in addition to other important questions that may come to mind.
Choose your attitude.
No organization is perfect because people aren't perfect. If you feel a chapter does not perform up to the standards of the national organization, figure out how you will change the game. If you would be entering a chapter that performs well, figure out how your academic, social, and servant leader contributions will take that organization to the next level. The more tenacious the initiate, the more positive the outlook of the chapter.
Understand that your choice may not come in one day or even one semester. You may have an organization in mind but have second thoughts. Whatever you do, don't go for popularity. Make a choice based on what best fits who you are and what you want to accomplish in life.
Photo credit: National Pan-Hellenic Council at Arkansas State University