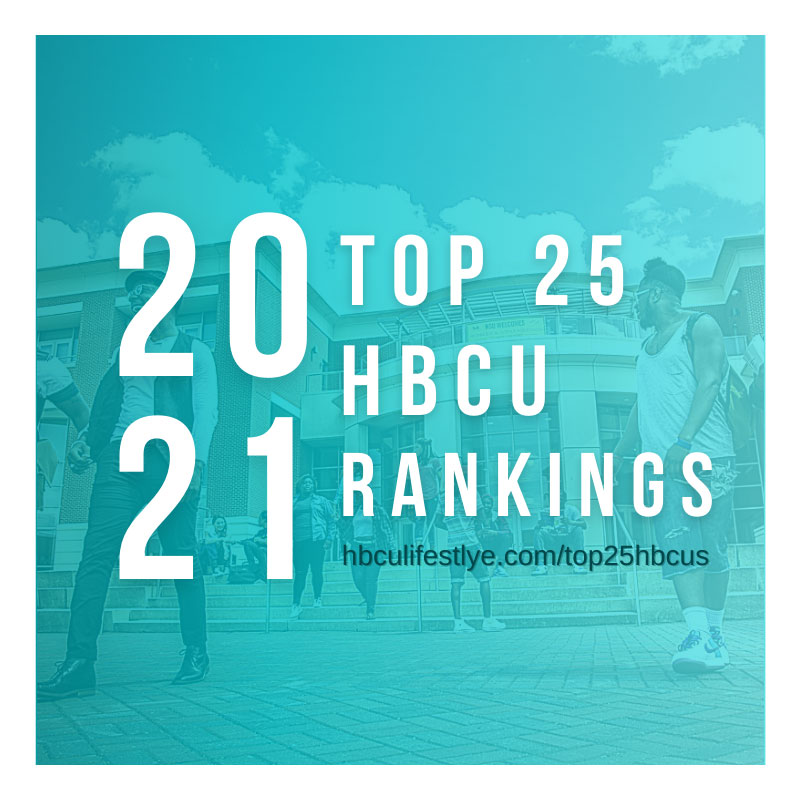 Every year, the U.S. News & World Report publishes a list of the top historically black colleges and universities (HBCUs) in the nation. U.S. News is highly regarded as a publisher of college news, advice, and authoritative rankings, and they use a strict set of criteria to determine which colleges and universities will make their lists.
To be considered for this list of the top HBCUs in the United States, each school must be currently listed in the U.S. Department of Education's Historically Black Colleges and Universities registry. The candidates must also be an undergraduate baccalaureate-granting institution that focuses on enrolling first-year, first-time students instead of non-traditional students. In addition to these criteria, the candidates must also be included in U.S. News' 2021 Best Colleges rankings.
77 HBCUs were eligible to be included in the 2021 Historically Black Colleges and Universities rankings; 77 of the eligible HBCUs were ranked in the list, while the four HBCUs that were unranked in the 2021 Best Colleges rankings were also unranked in the 2021 HBCU rankings. U.S. News uses quantitative measures of academic quality, such as assessments, student retention, graduation rates, and financial resources, as well as the publisher's nonpartisan view of criteria that mater in education to rank universities in order of desirability. Unlike other U.S. News lists which include a wide range of HBCUs and PWIs, the HBCUs on this list were only compared against each other.
We have compiled a list of the top 25 HBCUs based on these rankings. There have been significant changes from the 2020 list, including:
Florida A&M University rose to the #7 position, and tied the North Carolina A&T State Aggies for the top ranked public HBCU in the nation.
Tuskegee University continues to rise within the Top 10 club from 2019, the Golden Tigers went from #8 to #4 in 2021.
Norfolk State University broke into the top 25 HBCU Rankings for 2021; moving past Dillard (dropped from #11 to #22) and Fayetteville State Universities.
HBCU Rankings 2021: Here is the list of Top 25 Black Colleges
| | | | |
| --- | --- | --- | --- |
| | RANK | UNIVERSITY | LOCATION |
| | 24 | Virginia State University* | Petersburg, VA |
| | 24 | Fayetteville State University* | Fayetteville, NC |
| | 22 | Elizabeth City State University* | Elizabeth City, NC |
| | 22 | Dillard University* | New Orleans, LA |
| | 20 | Norfolk State University* | Norfolk, VA |
| | 20 | Lincoln University (PA)* | Lincoln University, PA |
| | 19 | Alcorn State University | Lorman, MS |
| | 18 | University of Maryland Eastern Shore | Princess Anne, MD |
| | 16 | Winston-Salem State University* | Winston-Salem, NC |
| | 16 | Jackson State University* | Jackson, MS |
| | 15 | Clark Atlanta University | Atlanta, GA |
| | 14 | Tougaloo College | Tougaloo, MS |
| | 13 | Morgan State University | Baltimore, MD |
| | 11 | North Carolina Central University* | Durham, NC |
| | 11 | Delaware State University* | Dover, DE |
| | 10 | Fisk University | Nashville, TN |
| | 9 | Claflin University | Orangeburg, SC |
| | 7 | North Carolina A&T State University | Greensboro, NC |
| | 7 | Florida A&M University | Tallahassee, FL |
| | 6 | Morehouse College | Atlanta, GA |
| | 5 | Hampton University | Hampton, VA |
| | 4 | Tuskegee University | Tuskegee, AL |
| | 3 | Xavier University of Louisiana | New Orleans, LA |
| | 2 | Howard University | Washington, DC |
| | 1 | Spelman College | Atlanta, GA |
*Tied School Ranking