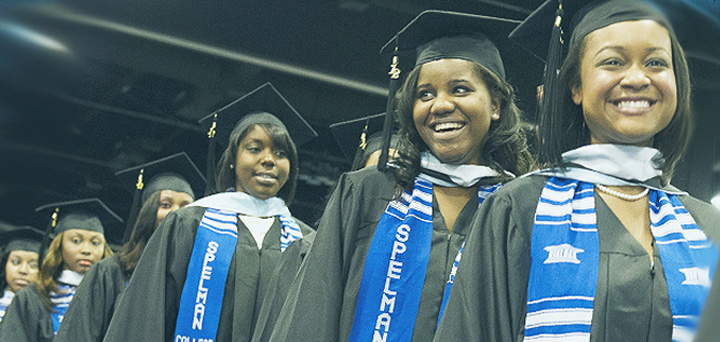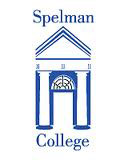 Spelman College is a four-year liberal arts women's college located in Atlanta, Georgia, United States. The college is part of the Atlanta University Center academic consortium in Atlanta. Founded in 1881 as the Atlanta Baptist Female Seminary, Spelman was the first historically black female institution of higher education to receive its collegiate charter in 1924. It thus holds the distinction of being America's oldest historically black college for women. It's nickname is the Jaguars and the University is a member of the Great South Athletic Conference (GSAC). Their colors are blue and white and their motto is Our whole school for Christ.
Location:
350 Spelman Lane SW, Atlanta, Georgia 30314-4399
Phone: (404) 681-3643
Website: www.spelman.edu
Type: 4-year, Private not-for-profit
Awards offered:Bachelor's degree
Campus setting:
City: Large
Campus housing: Yes
Student population: 2,170 (all undergraduate)
Student-to-faculty ratio: 11 to 1
History
The Atlanta Baptist Female Seminary was established on April 11, 1881 in the basement of Friendship Baptist Church in Atlanta, Georgia.
In 1883, the school relocated to a nine acre (36,000 m²) site in Atlanta relatively close to the church.
In 1884 its name changed to Spelman Seminary
In 1901 The first college degrees were awarded
In 1924, Spelman Seminary became Spelman College.
Campus
The Spelman campus consists of 26 buildings on 39 acres (160,000 m2) in Atlanta, Georgia.
Packard Hall, named for one of the founders, Sophia B. Packard. Packard was constructed in 1888 to contain extra residences for on-campus students.
Giles Hall, named for one of the founders, Harriet E. Giles.
Morehouse-James Hall was completed in 1901, named for Henry L. Morehouse. It serves as a student residence hall.
MacVicar Hall was completed in 1901 and was originally the nursing school and clinical training office.
Sally Sage McAlpin Hall serves as an upper-class residence hall and was named in honor of a former chair of the Board of Trustees.
Our Students
Total enrollment: 2,290
Full-time undergraduates: 2,209
Part-time undergraduates: 99
Ethnic/racial makeup: African American, 2084
Faculty
Number of faculty members: 240
Student-teacher ratio: 10:1
Full-time faculty members: 167
Part-time faculty members: 82
Faculty members with doctorates or other terminal degrees: 87%
Academics
Spelman offers a Bachelor of Arts degree in the following majors: Art, Child Development, Comparative Women's Studies, Drama & Dance, Economics, English, Foreign Languages (French and Spanish), History, Human Services, Independent Major, International Studies, Mathematics, Music, Philosophy, Political Science, Psychology, Religious Studies, Sociology, and Sociology and Anthropology.
Spelman offer a Bachelor of Science degree in the following majors: Biochemistry, Biology, Chemistry, Computer and Information Sciences, Dual Degree Engineering, Environmental Science, Mathematics, and Physics.
Spelman has a four-year graduation rate of 61%, a five-year graduation rate of 73% and a six-year graduation rate of 74%.
Facilities
Spelman offers organized and informal activities including 82 student organizations including choral groups, music ensembles, dance groups, drama/theater groups, a jazz band, varsity, club, and intramural sports, and student government.
Spelman offers a literary magazine (Aunt Chloe: A Journal of Candor), a student newspaper (Spelman Spotlight) and student government association newsletter (Jaguar Print). The yearbook is called Reflections.
Spelman College has summer opportunities for participants of all ages to live and learn on campus. Programs provide academic, cultural and professional development activities for young children, high school and college students.
The Office of Financial Aid exists to assist students in finding ways to finance their college education. The majority of funds administered by Spelman College's Office of Financial Aid come from federal and state sources.
When a student walks onto campus at Spelman, the Career Planning and Development team is already working to prepare her for the road to life after Spelman. It helps connect majors to careers.
Dozens of Spelman women jet off annually to their study abroad programs. At least 32 countries have hosted Spelmanites across Africa, Asia, the Caribbean, Europe and Latin America, and include universities in the West Indies, England, Czech Republic, Japan and Chile.
Achievements
Spelman is ranked among the nation's top liberal arts colleges by the U.S. News and World Reports. The college is ranked among the top 50 four-year colleges and universities for producing Fulbright Scholars, and was ranked the second largest producer of African-American college graduates who attend medical school.
Forbes Magazine ranks Spelman among the nation's top ten best women's colleges.
Moreover, Spelman has been ranked the #1 regional college in the South by the U.S. News and World Reports and is ranked among the Best 373 Colleges and Universities in America by the Princeton Review.
Spelman ranks 59th in the 2011 U.S. News and World Report ranking of America's Best Liberal Colleges.
Spelman has amassed an endowment fund of over $291 million, and was ranked 68th in the 2010 U.S. News and World Report ranking of all U.S. liberal arts colleges.
The 2009 U.S. News and World Report also ranked Spelman first among Historically Black Colleges and/or Universities.
Source: Spelman College