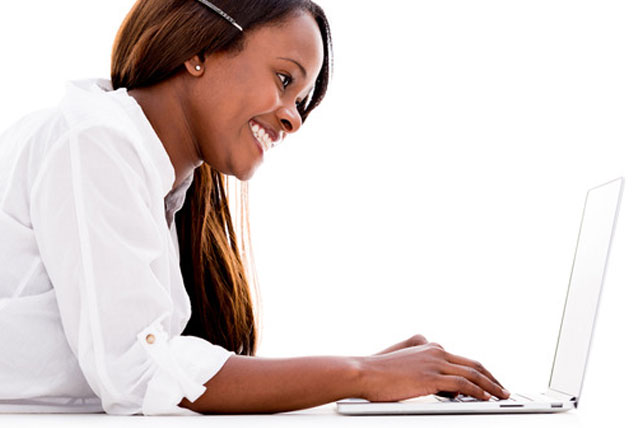 If you are considering going to college one of the first steps you should take (after researching schools) is to begin thinking about your FAFSA application. There are two different ways to fill out this financial aid application but no matter how you approach this important step in the college funding process there are some items you'll need and some facts that you'll need to know in order to complete the application. In this article we'll offer you a short list of tips sure to come in handy as you fill in your FAFSA application and request financial aid.
What You Need
In order to fill out the FAFSA application you will need the following pieces of information. If you live at home, you'll also need your parents to supply these items:
Driver's License
Permanent Resident Card (if necessary)
Social Security Number
W2 or other financial documents from the last year
Last year's Income Tax Return
All sources of income whether it is taxed or untaxed
Records of paid child support
Records for any property that is owned
Documentation for mortgages or rents paid
Current investment or bank statements
Codes for the schools you will be applying to (these can be found on the FAFSA application website)
If you are a dependent student (generally this means you live with your parents) then all of these records should come from your parents with the exception of your driver's license (that's the one piece that you'll need). If you're unsure about your dependent status you'll find out as you begin the application process.
Filling Out your FAFSA Application
The FAFSA application can be filled out on paper or filed electronically at www.fafsa.ed.gov. Regardless of how you choose to fill out your FAFSA application, you should visit the FAFSA website for detailed application instructions.
Most students find it much easier to fill out the FAFSA application online due to the edits and guides that are built into the digital application. Additionally the process is expedited when you submit your application online since the schools you're applying to will receive and process the information more quickly.
Another thing to note about filling out your FAFSA application online is that your application is saved. This is helpful because if you re-apply for financial aid the following year you can instantly pull up last year's application which can save you a lot of time.
Online Application
If you are filling out the FAFSA application online then you will need to set up a 4 digit PIN.  If you do not choose to do this you'll have to mail in your application for financial aid, but the good news is you can still fill out the application online – you'll just have to print it and mail it in.
Choosing to Mail your FAFSA Application
If you opt for submitting your application by mail you have a couple of options. Either you can visit www.fafsa.ed.gov, fill out the application and print off a copy to send by post (as mentioned above) or you can obtain a hard copy FAFSA application from your library, college or high school guidance counselor. An important tip is that when you do mail your application you should only use regular US Mail for delivery … any other type will be returned to you.
Application Tips
First and foremost, read the instructions on the FAFSA application very carefully and follow them exactly. Funding your college education is a big deal and you should take the application process seriously.
Only complete the questions that are required. If you are filling out a paper application, adding anything besides the required information could delay turn-around time significantly. If you make a mistake filling out the application get a fresh sheet and start again.
If, in filling out the application, you find that your financial issues are not represented on the application you should contact your preferred college for a Special Circumstances form.  They'll be happy to supply one for you.
This should go without saying, but it's important to submit your FAFSA application by the deadlines.
If you follow these tips, do your research and involve your parents int he process early your FAFSA application will fly through the system successfully the first time and you'll be ready to start school on-time next semester without stressing about your college funding.