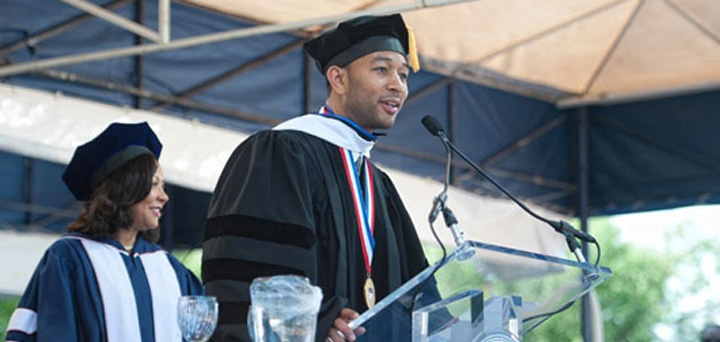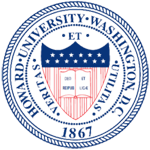 Howard University is a federally chartered, private, coeducational, nonsectarian, historically black university located in Washington, D.C., United States. It has a Carnegie Classification of Institutions of Higher Education status of RU/H: Research Universities. Howard University was established in 1867. It's nickname is the Bison (men)
Lady Bison (women) and the University is member of the Mid-Eastern Athletic Conference (MEAC). Their colors are Red and Blue and their motto is Truth and Service.
Location:
2400 Sixth St NW, Washington, District of Columbia 20059-0001
Phone: (202) 806-6100
Website: www.howard.edu
Type: 4-year, Private not-for-profit
Awards offered:
Two but less than 4 years certificate
Bachelor's degree
Postbaccalaureate certificate
Master's degree
Post-master's certificate
Doctor's degree – research/scholarship
Doctor's degree – professional practice
Campus setting:
City: Large
Campus housing: Yes
Student population: 10,379 (6,932 undergraduate)
Student-to-faculty ratio: 10 to 1
History
Congress chartered Howard on March 2, 1867, and much of its early funding came from endowment, private benefaction, and tuition.
The institution was named for General Oliver O. Howard, a Civil War hero who was both a founder of the University and, at the same time, commissioner of the Freedman's Bureau.
In 1879, Congress approved a special appropriation for the University.
Howard University has played an important role in American history and the Civil Rights Movement on a number of occasions.
Campus
The 256 acres (1.04 km2; 0.400 sq mi) campus is located in northwest Washington.
Major improvements, additions, and changes occurred at the school in the aftermath of World War I. New buildings were built under the direction of architect Albert Cassell.
Howard's buildings and plant have a value of $567.6 million.
Howard University has several historic landmarks on campus, such as Andrew Rankin Memorial Chapel, Fredrick Douglass Memorial Hall, and the Founders Library.
Howard University has ten dorms in which students can live: Bethune Annex (women's undergraduate dorms), Tubman Quadrangle (women's freshman dorms), Carver Hall and Drew Hall (men's undergraduate dorms), Cook Hall (co-ed, undergraduate students), Plaza Towers West (co-ed, for juniors and seniors only), Plaza Towers East (graduate and undergraduate honor students), Meridian Hill Hall (co-ed, off campus residence), Slowe Hall (co-ed) and Mays Hall (co-ed graduate facility).
Academics
Howard University is one of only 48 U.S. private, Doctoral/Research-Extensive universities, comprising 12 schools and colleges with 10,500 students enjoying academic pursuits in more than 120 areas of study leading to undergraduate, graduate, and professional degrees. The University continues to attract the nation's top students and produces more on-campus African-American Ph.D.s than any other university in the world. Since 1998, the University has produced a Rhodes Scholar, A Truman Scholar, six Fulbright Scholars and nine Pickering Fellows.
Our Students
Howard undergraduates have a mean composite SAT score of 1,082.
The students come from the following regions: New England 2%, Mid-West 8%. South 22%, Mid-Atlantic 55%, and West 12%.
As of 2006, Howard's six year graduation rate was 67.5%.
In 2009, 1,270 of the 1,476 full time freshmen enrolled were found to have financial need (86%). Of these, Howard could meet the full financial aid needs of 316 freshmen.
Howard's average undergraduate student's indebtedness at graduation is $16,798.
Between 1998 and 2009, Howard University produced a Marshall Scholar, two Rhodes Scholars, two Truman Scholars, twenty-two Fulbright Scholars and ten Pickering Fellows.
Faculty
Howard faculty include media entrepreneur Cathy Hughes, marine biologist Ernest Everett Just, political consultant Ron Walters, blood shipment pioneer Charles Drew, psychiatrist Francis Cress Welsing, civil rights lawyer Charles Hamilton Houston, Emmy-winning actor Al Freeman Jr., John Davis, political science professor and Roscoe Bartlett, member of Congress from Maryland.
Number of faculty members: 1,877
Student-teacher ratio: 10:1
Full-time faculty members: 1,174
Part-time faculty members: 703
Faculty with doctorates or other terminal degrees: 82%
Facilities
The iLAB maintains two mini-labs (one has Macs and the other has PCs) that are adjacent to the main iLAB. This is a great resource for small groups; students may reserve a mini-lab for group study and faculty may reserve for class instruction.
The Howard University School of Education Early Learning Program (ELP), a campus-based early childhood facility licensed in the District of Columbia, was established to provide a sound educational environment for young children.
Center for Excellence in Teaching, Learning & Assessment(CETLA) provides hands-on or face-to-face services related to TEACHING, especially with technology.
International Student Services provide leadership in the development and sustained implementation of a student-centered community which supports the achievement of students' academic, career and personal goals while simultaneously promoting civility, respect, and equity among members of the college community.
Alumni
In addition to President H. Patrick Swygert, Howard's notable alumni include: the late U.S. Supreme Court Justice Thurgood Marshall; the first African-American governor L. Douglas Wilder; Nobel Laureate and Pulitzer Prize-winning author Toni Morrison; Savage Holdings LLC CEO and Howard Board of Trustees Chairman Frank Savage; Emmy Award-winning actress Phylicia Rashad; opera singer Jessye Norman; actress, producer and director Debbie Allen; the first African-American president of the American College of Surgeons, Dr. LaSalle Leffall, Jr.; attorney, civil rights leader and Wall St. executive Vernon Jordan; former mayor and United Nations Ambassador Andrew Young; and the first female mayor of Atlanta, Shirley Franklin. A list of Howard distinguished faculty members through the years reads like a "Who's Who in Black America." Among them: Ralph J. Bunche, Political Science; Charles R. Drew, Medicine; E. Franklin Frazier, Sociology; Alain J. Locke, Literature; Carter G. Woodson, History; and Lois Mailou Jones, Art.
Source: Howard University