National Black sororities and fraternities founded during the early 20th century were established mostly at Historically Black Colleges and Universities. Many of these institutions began as civic action groups in response to the pressing society demands at that time. They were seen as embodiments of the students' initiative to contribute to the academic and political development of their school. Most schools supported the founding of such organizations, because of the contributions they made to the school and the student body.
Many of the sororities and fraternities have been able to withstand the test of time, expanding with hundreds of chapters all around the country. Their presence and influence can be felt in all aspects of college life, especially during freshmen orientation week, founding anniversaries, homecoming, and other major events.
Some of the historically Black Greek-letter organizations are:
Alpha Kappa Alpha Sorority Inc. (AKA)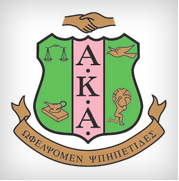 Founded during 1908 at Howard University, this organization is the oldest HBCU Greek-letter sorority. There are approximately a quarter of a million members worldwide, including graduate and undergraduate chapters in the Virgin Islands, Germany and Japan.
Alpha Phi Alpha Fraternity Inc. (AΦA)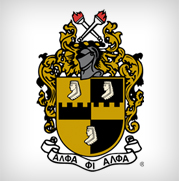 This organization is the oldest black fraternity in the country. It was founded on the Cornell University campus in 1906, and originated as a study group. The first members were black college men that sought to find a support community for those like them that had to deal with social and racial prejudice. Some of Alpha's most notable members include Nobel Prize winner Martin Luther King, Jr., balladeer Lionel Richie and Atlanta mayor Maynard Jackson. Whether or not AΦA is "officially" the brother organization of AKA is still up for debate, but the members of the two organizations claim that they have always shared a brother-sister bond.
Kappa Alpha Psi Fraternity (KAΨ)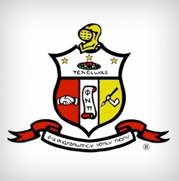 The fraternity was founded in 1911 at Indiana University Bloomington, as Kappa Alpha Nu. The name was changed to Kappa Alpha Psi in 1915. It now has 721 undergraduate and alumni chapters in the USA, and approximately 150,000 members. The fraternity also has international chapters in the United Kingdom, Germany, Korea, Japan, United States Virgin Islands, Nigeria, and South Africa.
Delta Sigma Theta Sorority (ΔΣΘ)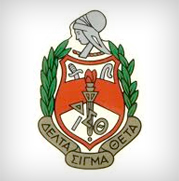 With over 900 chapters worldwide, Delta Sigma Theta Sorority is the largest African-American Greek-lettered sorority in the world. Delta Sigma Theta was founded on January 13, 1913 at Howard University when 22 members of Alpha Kappa Alpha defected after their petition to reorganize AKA was declined. The Delta's are known for their history of political activism, which started with the historic 1913 Women's Suffrage March on Pennsylvania Avenue. Currently, the sorority is actively involved in a program that helps young girls recover from low self-esteem.
Omega Psi Phi Fraternity Inc. (ΩΨΦ)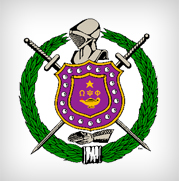 Omega Psi Phi is an international fraternity comprising over 700 undergraduate and graduate chapters. This fraternity was founded at Howard University in 1911 by three juniors Edgar Amos Love, Oscar James Cooper and Frank Coleman. Currently, this fraternity is known for its philanthropic missions to various HBCUs, including large sums donated to fund scholarships and grants. ΩΨΦ is the unofficial brother organization of ΔΣΘ.
Phi Beta Sigma Fraternity (ΦBΣ)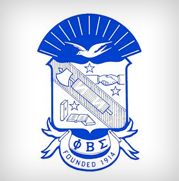 Established in 1914 at Howard University, this fraternity was the first to achieve what other existing fraternities didn't achieve at that time, which was to set-up alumni chapters, organizations for youth mentoring and a federal credit union. This fraternity was also the first to establish its presence abroad, most notably on the African continent. The fraternity currently has 700 chapters in the United States, Africa, Europe, Asia, and the Caribbean. Phi Beta Sigma is the only black fraternity with a sister organization, the predominantly African-American sorority, Zeta Phi Beta. Unlike other sorority-fraternity pairs, the bond between Zeta Phi Beta and Phi Beta Sigma is official.
Zeta Phi Beta Sorority (ZΦB)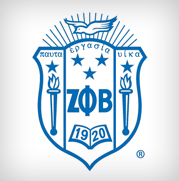 Zeta Phi Beta Sorority was organized with the assistance of Phi Beta Sigma at Howard University in the first quarter of 1920. Currently, the organization has more than 800 chapters spread across the USA, Africa, Europe, Asia and the Caribbean. The founding and expansion of the sorority was rapid, as all the Phi Beta Sigma chapters in the country welcomed the founding of a sorority counterpart on their campuses. A year after the founding of the sorority's first chapter at Howard, Zeta Phi Beta and Phi Beta Sigma held their first joint gala event.
Sigma Gamma Rho Sorority (ΣΓΡ)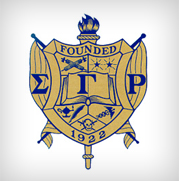 This sorority was founded in 1922 at Butler University, and was granted a charter in 1929 in Indianapolis, Indiana. The founding members were young teachers that exhibited promise in social work and public service. Currently, the sorority has over 100,000 members with more than 500 undergraduate and alumnae chapters throughout the United States, Bermuda, the Bahamas, Canada, Africa and Korea.
Iota Phi Theta Fraternity (ΙΦΘ)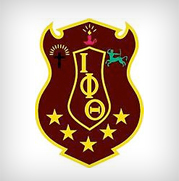 Considered the youngest among black fraternities, this organization was founded in 1963 at the Morgan State University in Baltimore, Maryland. At present, the organization has 300-chapters across the USA, the Bahamas, Japan and South Korea. The fraternity is known for its social activism, which may be due to the circumstances surrounding its founding. The organization was established in the midst of the Civil Rights Movement, even with the presence of four older black fraternities at that time.
There are many more Greek-letter organizations that you can join in college, and each one has its own identity and history. It is the responsibility of the student to research what a particular organization stands for, and the requirements membership entails. Most fraternities and sororities recruit members that have leadership potential, good moral character, and excellent academic track record.